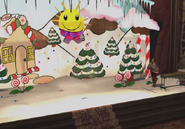 The Christmas Pageant is an occurrence that is exclusive to Bully: Scholarship Edition, and occurs during the mission Nutcrackin'.
Summary
Forced to participate in it after Miss Peters threatens to fail him in Music class, Jimmy replaces an unnamed percussionist who has appendicitis. Miss Peters describes the pageant as a "pagan, spiritual, age appropriate love-in thing".
Actors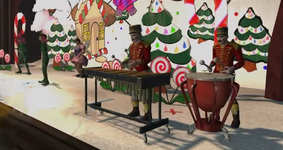 Ad blocker interference detected!
Wikia is a free-to-use site that makes money from advertising. We have a modified experience for viewers using ad blockers

Wikia is not accessible if you've made further modifications. Remove the custom ad blocker rule(s) and the page will load as expected.