This is only a brief summary. For more information, please visit the Observatory page at Bully Wiki.
The Observatory is the out-of-use planetarium at Bullworth Academy in Bully.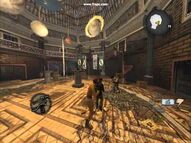 Location Summary
The Observatory is behind the football field, and can be accessed through a path leading off of the football field, or via a trail behind a secured gate next to the Library.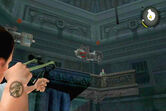 According to Ms. Danvers, the observatory was closed for 'safety reasons'. Students are forbidden from going inside, but the Nerds still use it as a fort. Above the outer gates, they have placed a powerful spud cannon.
The inside of the planetarium has various griders from which weapons can be fired. From the ceiling, large models of planets hang that can be shattered.
Earnest Jones has placed a prototype of the spud cannon inside of the planetarium.
Ad blocker interference detected!
Wikia is a free-to-use site that makes money from advertising. We have a modified experience for viewers using ad blockers

Wikia is not accessible if you've made further modifications. Remove the custom ad blocker rule(s) and the page will load as expected.