This is only a brief summary. For more information, please visit the Otto Tyler page at Bully Wiki.
Otto Tyler is one of the Townies in Bully.
Character Summary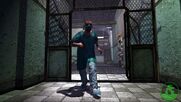 Otto is one of the smaller Townies, and has prominent ears that stick out. His hair is light brown and in a buzzcut. He wears an orange tank top with a skull, and wears two black bands on his left arm. In the winter he wears a navy blue jacket with orange trim, and an black wool cap with an orange stripe.
Otto once attended Bullworth, but was apparently expelled for running a casino on the school's campus. However, he may have dropped out. He has a strong grudge against the school, and particularly the Greasers.
He is a patient at
Happy Volts Asylum
.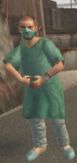 Quotes
Main article: Otto Tyler/Quotes
Links
Ad blocker interference detected!
Wikia is a free-to-use site that makes money from advertising. We have a modified experience for viewers using ad blockers

Wikia is not accessible if you've made further modifications. Remove the custom ad blocker rule(s) and the page will load as expected.