It's official. I'm retiring from writing fan fic for now. Since I'm not writing anything, I might as well retire. Writing fan fic seems more like a chore now rather than a hobby. I will still hang out on here as an admin and as a friend, but I won't write any chapters. Everyone who've I've collaborated with were great, and I hope you had fun writing with me. I know I had fun writing with you. You know who you all are. I'm sorry, everyone.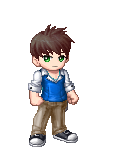 R.I.P. Greg Ryder
2010-2012?
Ad blocker interference detected!
Wikia is a free-to-use site that makes money from advertising. We have a modified experience for viewers using ad blockers

Wikia is not accessible if you've made further modifications. Remove the custom ad blocker rule(s) and the page will load as expected.